ABOUT IWCG
IW Consulting Group (IWCG) is an Atlanta-based business consulting firm that specializes in supplier diversity program solutions as a competitive advantage, and business development strategies. Although we are a full service firm offering a wide variety of business services, project management and training, our specialty niche is supplier diversity solutions.
For our corporate clients, we offer supplier diversity program solutions to advance existing programs or create new initiatives; both offerings are designed to maximize diversity spend. Our supplier diversity solutions will ensure compliance with the requirements of large corporations and governmental agencies, and increase competitiveness when bidding for contracts with these entities.
IWCG offers emerging businesses strategies for capability and capacity building, process improvement and operational efficiencies. Our business development plans are designed to assist our clients to scale up and prepare for large corporate contracts.
IWCG targets progressive corporations that understand supplier diversity as competitive advantage. The procurement process for large corporations and government agencies require bidders to address supplier diversity in the RFP. We propose to utilize our expertise to ensure our clients gain the competitive advantage. We do this by developing a diversity footprint, fostering engagement with diverse strategic partners and sub-contractors, spend analytics, and external communications.
Our supplier diversity outsource solutions are cost effective and enables our clients to implement programs with minimal impact on internal resources. Our programs are fully customizable to align with corporate objectives, and our flexible pricing model can accommodate most budgets. Our goals are to become a value-added partner by increasing our corporate client's competitiveness in the marketplace by improving their supplier diversity performance, and assisting our emerging clients to meet their objectives by creating strategic business development plans.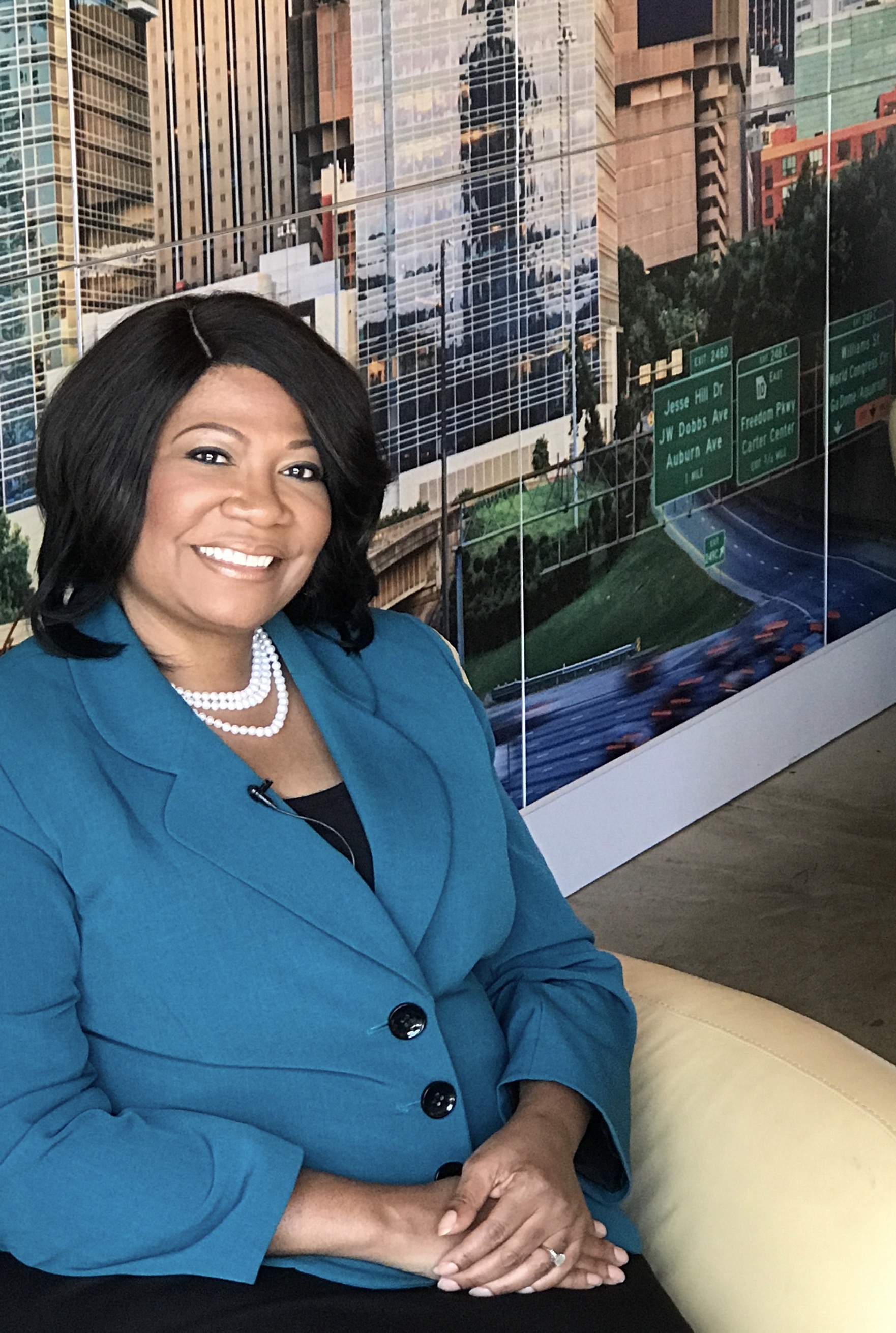 IWCG consultants are top talent and industry experts. Chief Strategist, Ingrid Watkins, is a well respected supplier diversity industry expert with exceptional skills in business development, strategic planning, and procurement. Ingrid spent fifteen years managing supplier diversity programs for the world's most recognized global brand, The Coca-Cola Company. As a supplier diversity professional, she is most proud of her supplier development work which enabled her the opportunity to develop and manage a successful supplier development program, which focused on capacity and capability building strategies.
Her consulting approach combines academic and real-world experience to create winning strategies and provide clients with results driven strategic plans. Ingrid is a passionate leader and is a strong advocate for emerging businesses.
Prior to her corporate career, Ingrid worked as a Journalist for several local and national media organizations, and as program administrator for The Corporation for Public Broadcasting, a national funding organization for public television and radio stations in Washington, D.C.
Ingrid earned an M.B.A. from Regis University Graduate School of Business, Denver, CO., and a B.A. in Journalism/ Communications from the University of South Carolina.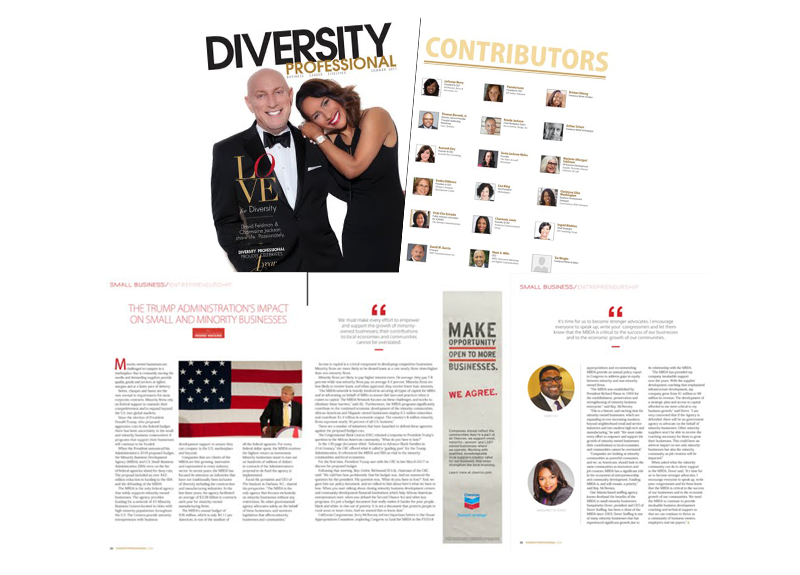 Contributor

  Diversity Professional Summer 2017
The Trump Administration's Impact on Small and Minority Businesses