About IWCG
IW Consulting Group (IWCG) is a premier consulting firm based in Atlanta, Georgia, that specializes in providing customized strategic solutions to enhance diversity, equity, and inclusion (DEI) in the workforce and supply chain. 
IWCG was founded in 2017, and has since supported some of the top corporations in the U.S. and globally by building robust and results-oriented new DEI & SDI initiatives and/or optimizing the performance of existing ones. As thought leaders and innovators, we recognize the need for company-centric solutions to ensure that our clients have integrated and sustainable programs that meet their current and future needs. 
At IWCG, we target progressive corporations that understand and view DEI & SDI as a competitive advantage. Our offerings are designed to maximize diversity spend, ensure compliance with the requirements of large corporations and governmental agencies, and increase competitiveness when bidding for contracts with these entities.  We also offer our clients businesses strategies for supplier capability development and capacity building, and ESG. We combine strategy and execution to help organizations build diversity strategies, then we help our clients deliver!
Our solutions are cost-competitive and fully customizable to align with your corporate objectives. By utilizing our expertise, we help our clients gain a competitive advantage by developing a diversity footprint, fostering authentic and robust engagements with diverse business communities, developing strategic partnerships, spend analytics, and communications.
At IWCG, we are committed to becoming a value-added partner that increases corporate clients' competitiveness in the marketplace and assists emerging clients in creating strategic business development plans.  IWCG provides customized learning experiences led by our subject matter experts who combine knowledge of industry best practices and real world experience. We bring academic and practical expertise, but are known for our focus on client-centric customization. We are dedicated to delivering exceptional service, ensuring our clients achieve their goals and succeed in their respective industries.
See below for our Capabilities and Services:
Contact us today to learn more about how we can help you achieve your goals!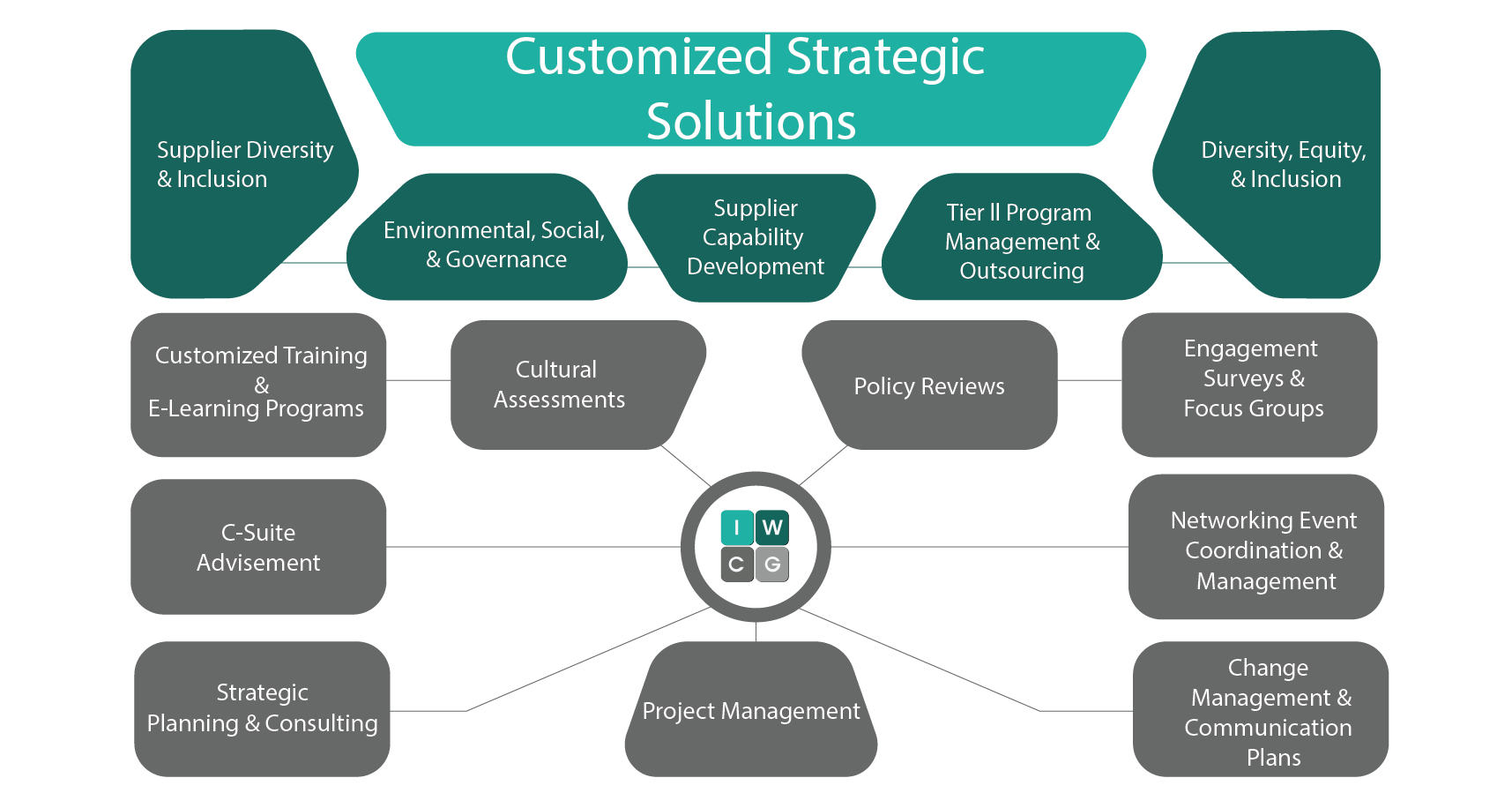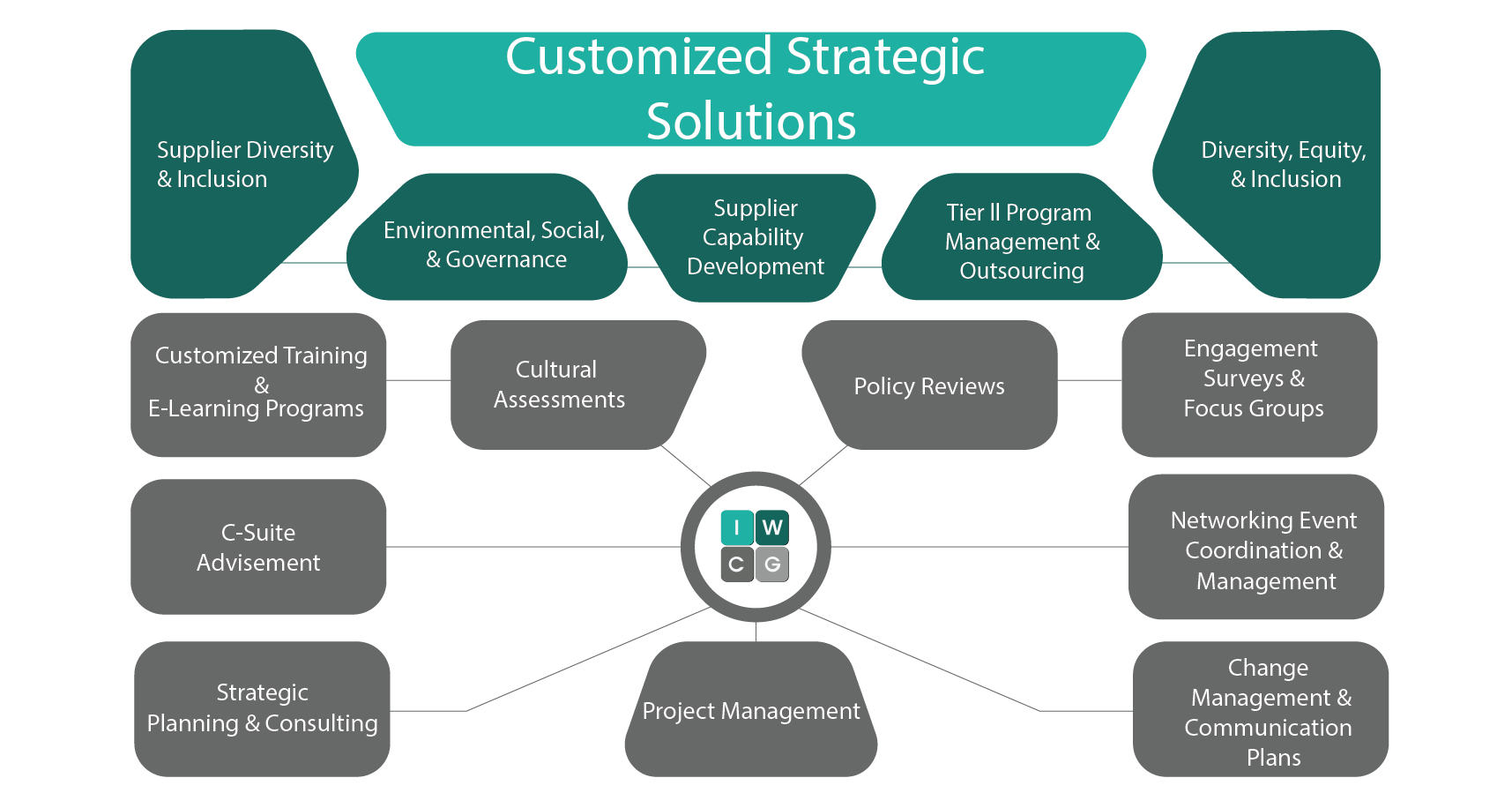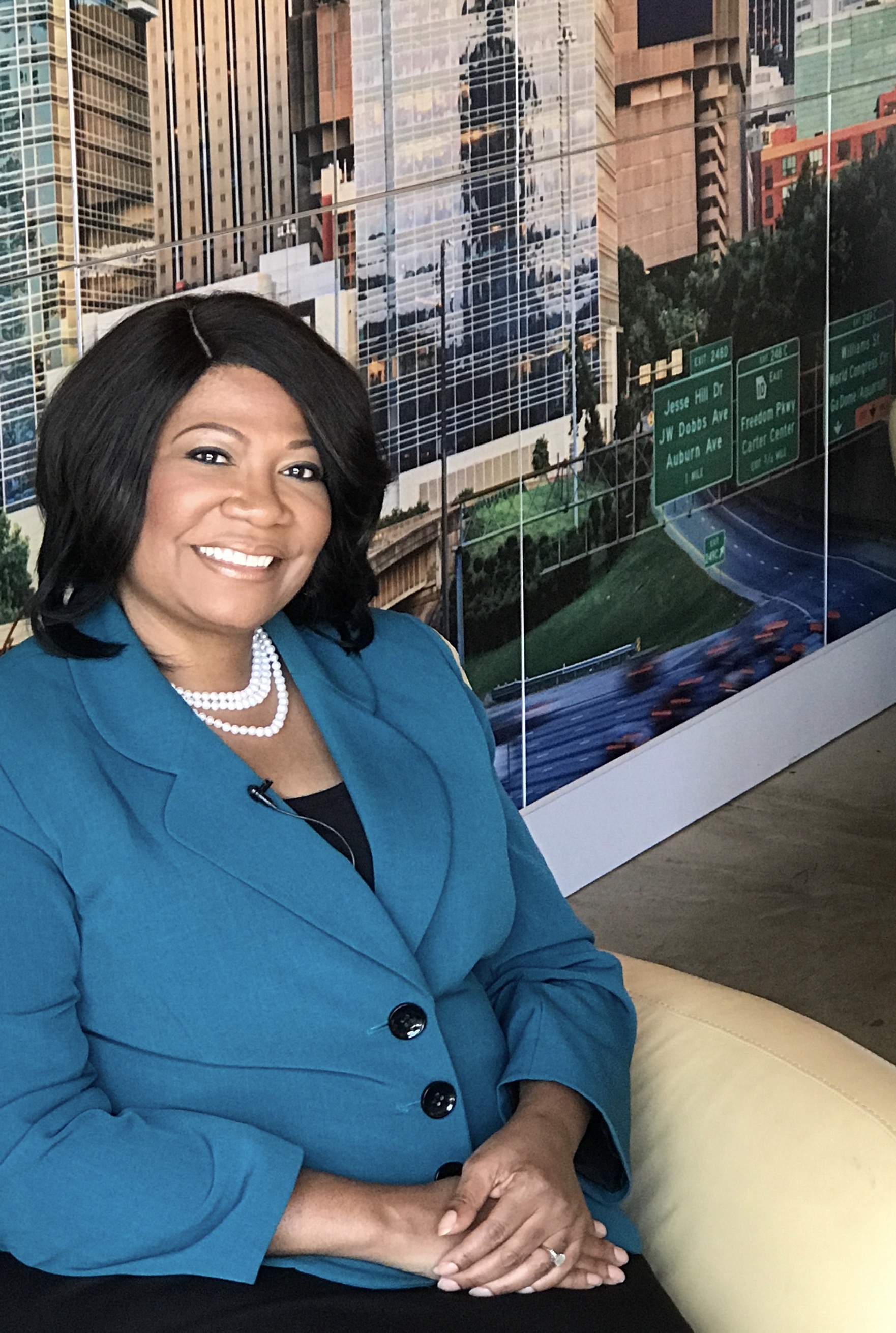 IWCG consultants are top talent and industry experts. Chief Strategist, Ingrid Watkins, is a well respected supplier diversity industry expert with exceptional skills in business development, strategic planning, and procurement. Ingrid spent fifteen years managing supplier diversity programs for the world's most recognized global brand, The Coca-Cola Company. As a supplier diversity professional, she is most proud of her supplier development work which enabled her the opportunity to develop and manage a successful supplier development program, which focused on capacity and capability building strategies.
Her consulting approach combines academic and real-world experience to create winning strategies and provide clients with results driven strategic plans. Ingrid is a passionate leader and is a strong advocate for emerging businesses.
Prior to her corporate career, Ingrid worked as a Journalist for several local and national media organizations, and as program administrator for The Corporation for Public Broadcasting, a national funding organization for public television and radio stations in Washington, D.C.
Ingrid earned an M.B.A. from Regis University Graduate School of Business, Denver, CO., and a B.A. in Journalism/ Communications from the University of South Carolina.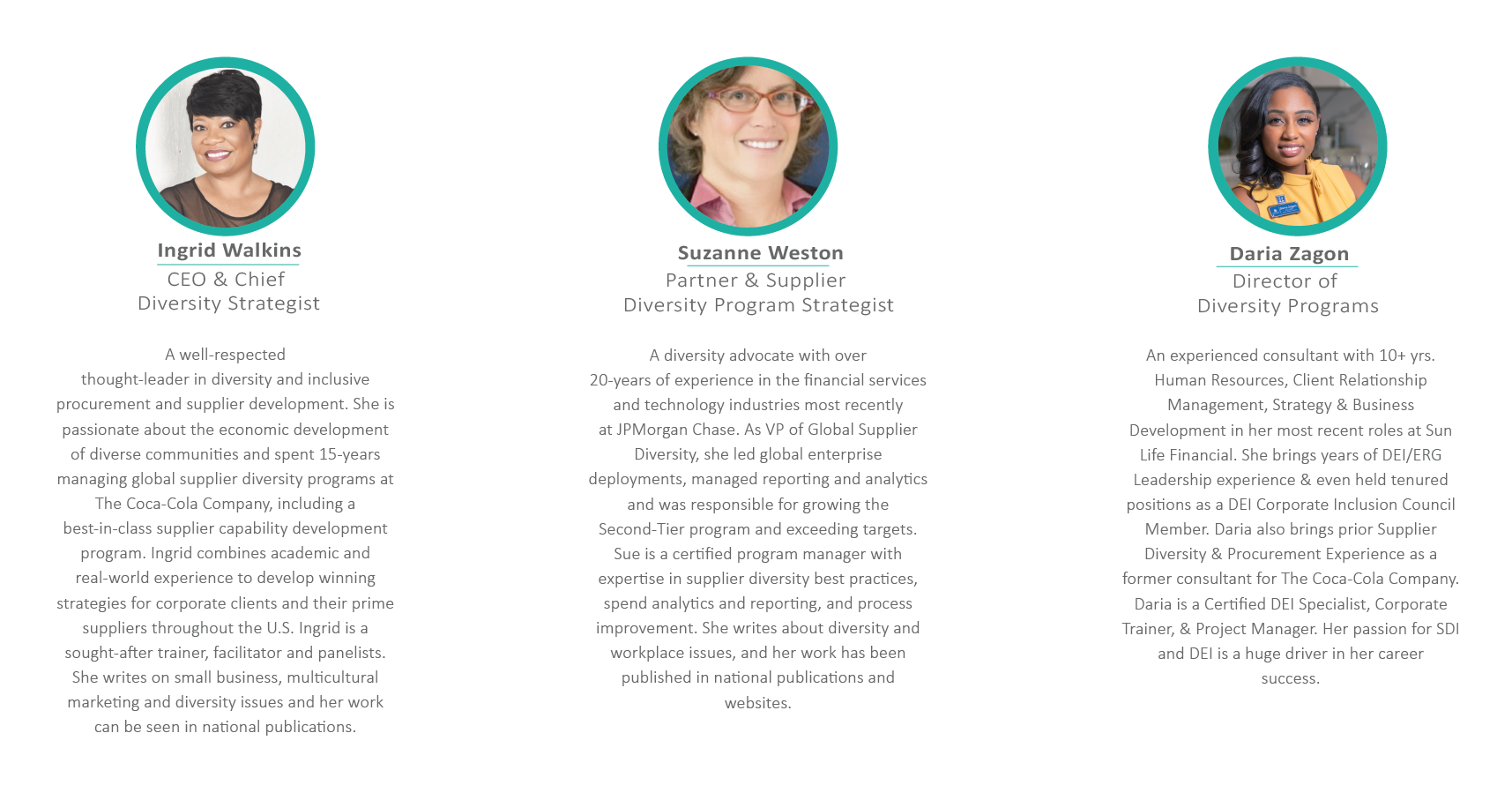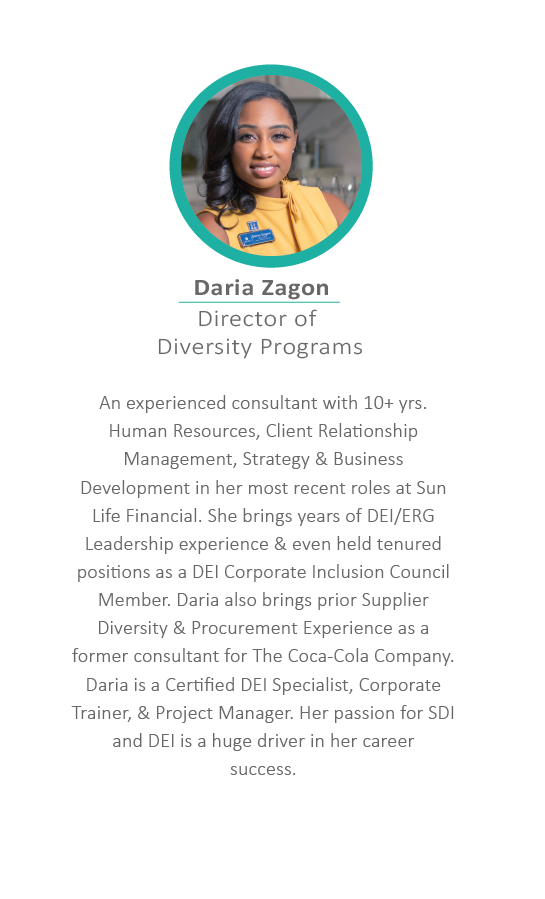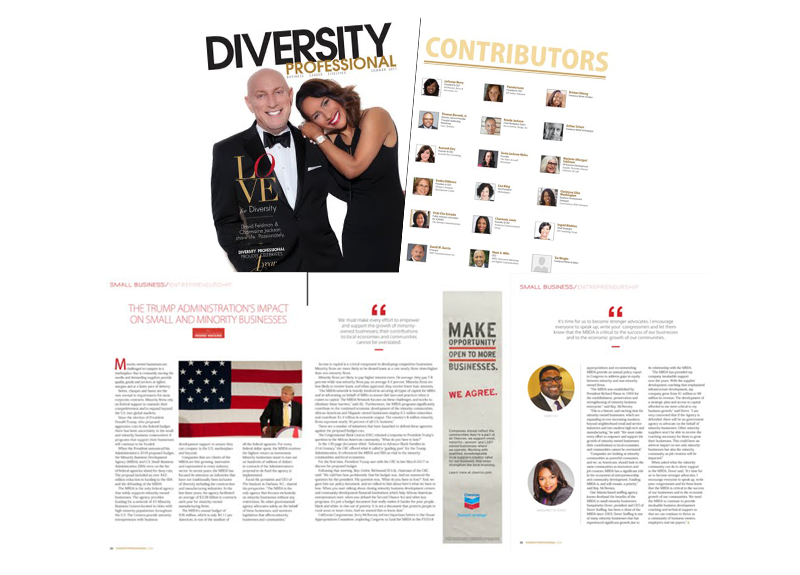 Contributor

  Diversity Professional Summer 2017
The Trump Administration's Impact on Small and Minority Businesses